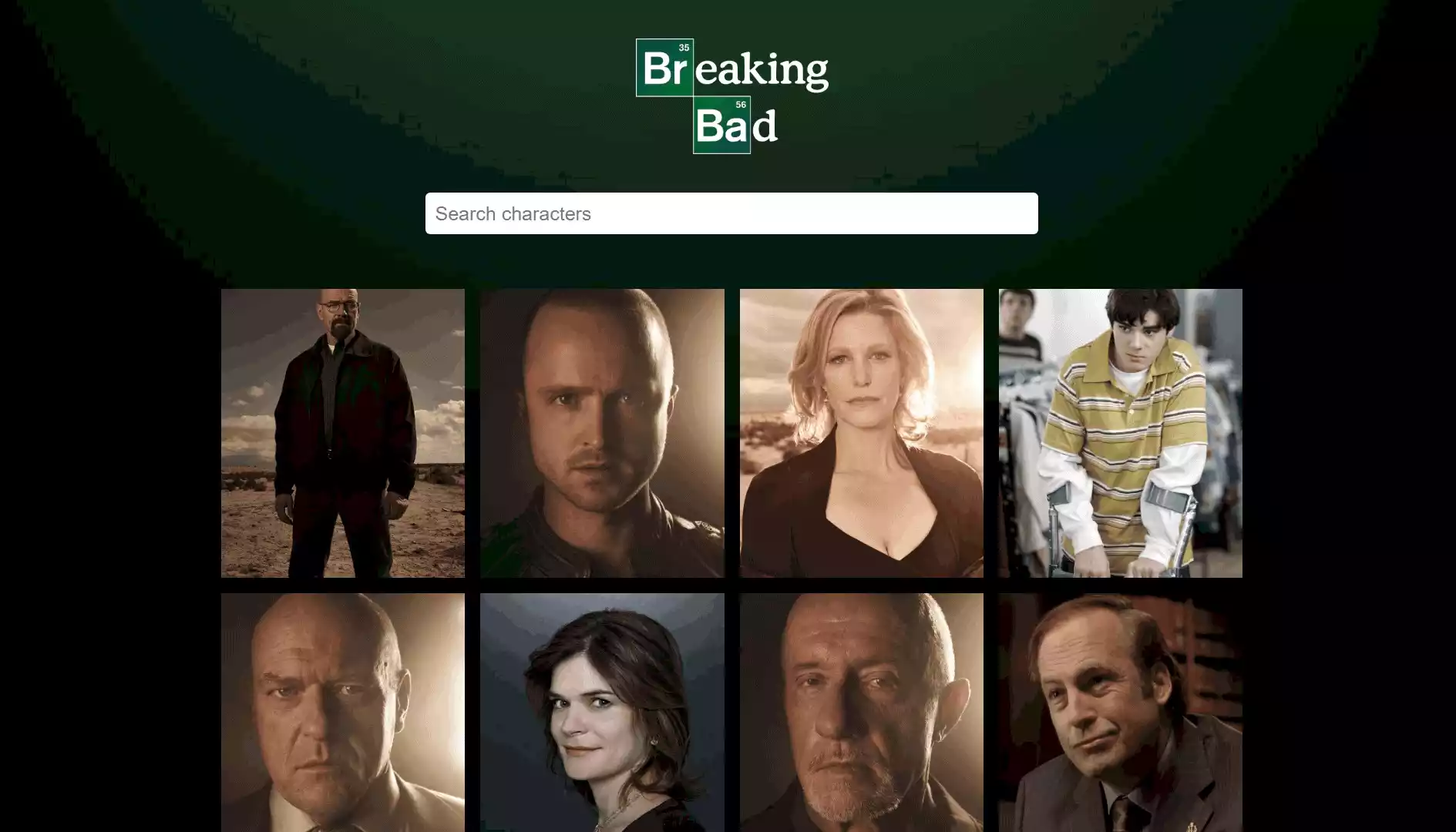 Are you a fan of Breaking Bad? Do you want to know more about the cast of the show? Our comprehensive guide on "Breaking Bad Cast with React JS" has got you covered!
Using this project, you can get detailed information about each character and actor in the show. Our user-friendly interface built with React JS allows you to easily navigate through the cast members and learn about their background, relationships, and story arcs.
With this project, you can easily access all the information you need about the cast of Breaking Bad. Whether you want to learn about the infamous Walter White, the lovable Jesse Pinkman, or the intimidating Gus Fring, our project has everything you need.
Not only is our project informative, but it's also easy to use. The responsive design ensures that you can access the information from any device, be it a desktop, tablet, or smartphone.
Note: Some of the project demos might not work due to reasons such as lack of maintenance, outdated technology, or use of deprecated APIs.
Note: All the projects are not mine. Some of them are just for learning purposes and some of them I have refaranced from other developers from YouTube or other platforms.