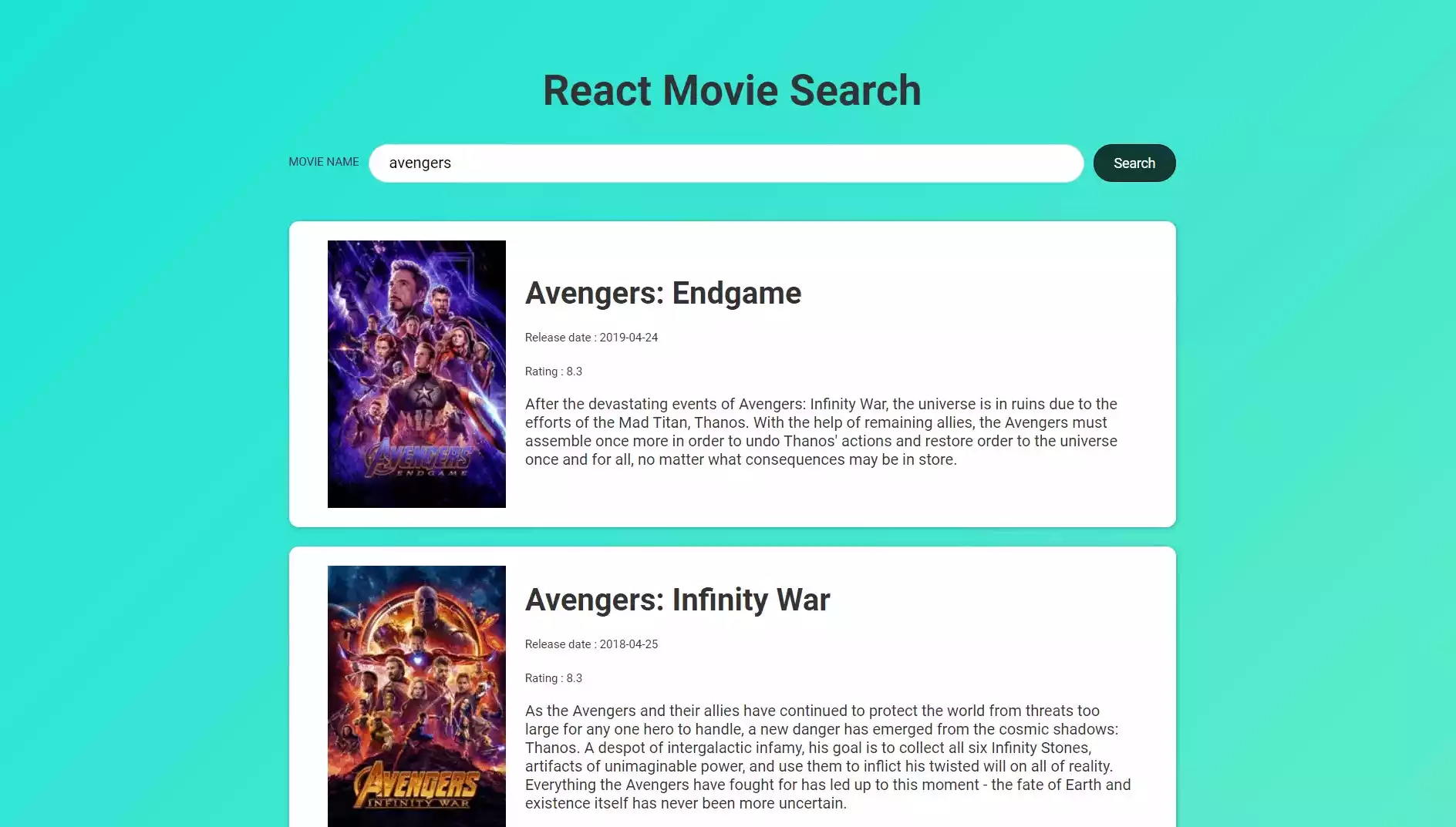 Looking for a way to search for your favorite movies with ease? Look no further than our React Movie Search Project! Our project utilizes React, an API, and user-friendly interface to make finding your favorite movies quick and easy. With the ability to search by title, genre, and year, this project is perfect for movie enthusiasts of all levels. So why wait? Get started now and discover your new favorite films today!
Note: Some of the project demos might not work due to reasons such as lack of maintenance, outdated technology, or use of deprecated APIs.
Note: All the projects are not mine. Some of them are just for learning purposes and some of them I have refaranced from other developers from YouTube or other platforms.