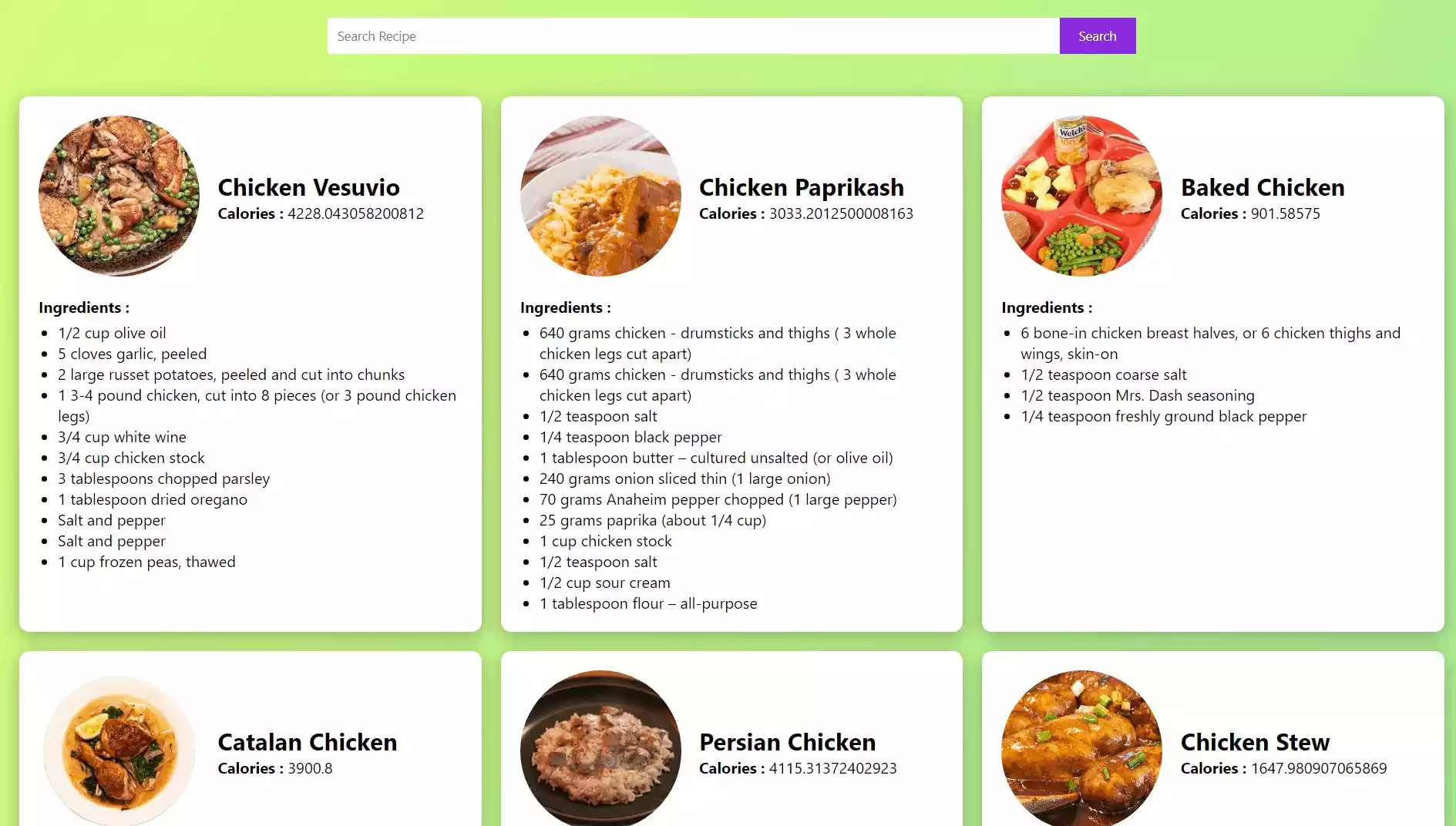 Recipe Finder with React JS and Edamam API | Mridul.Tech
Our Recipe App with React JS and Edamam API is a web-based application that allows users to browse through a vast collection of recipes quickly and easily. The app leverages the power of Edamam API to provide users with accurate and up-to-date recipe information. With our app, users can search for recipes by ingredients, dietary preferences, or meal type.
They can also save their favorite recipes, create custom meal plans, and even share recipes with friends and family on social media. The app has a user-friendly interface that is easy to navigate, and it is compatible with all modern browsers. Whether you are a seasoned chef or a beginner in the kitchen, our Recipe App with React JS and Edamam API is the perfect tool for anyone who loves to cook!
Note: Some of the project demos might not work due to reasons such as lack of maintenance, outdated technology, or use of deprecated APIs.
Note: All the projects are not mine. Some of them are just for learning purposes and some of them I have refaranced from other developers from YouTube or other platforms.