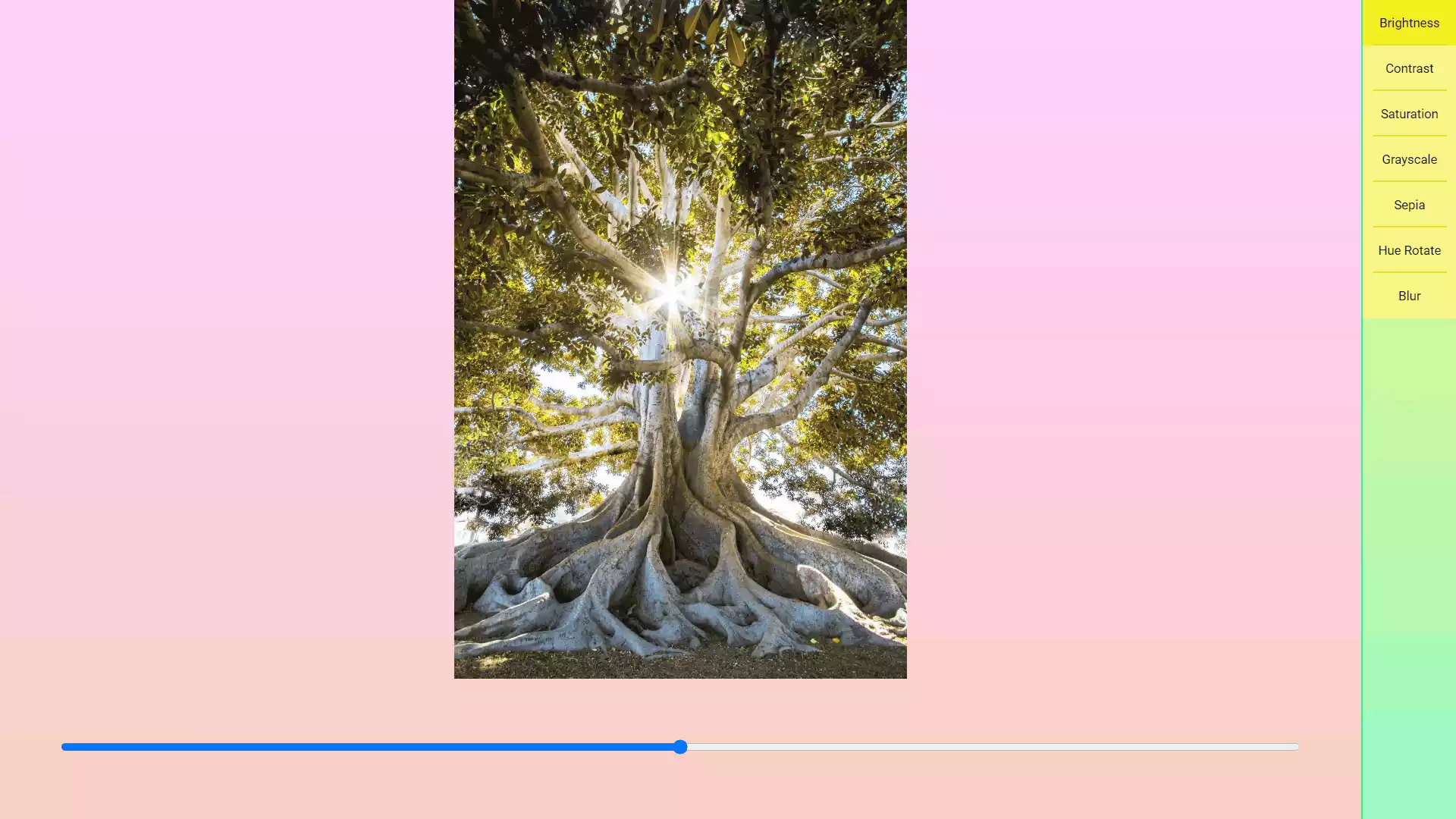 Photo Filter with React JS
Looking for an easy and efficient way to add stunning photo filters to your images? Look no further than our ReactJS Photo Filter project! Our project allows you to easily enhance your photos with professional-grade filters, without the need for complex editing software or technical skills.
With our intuitive user interface, you can quickly and easily apply a range of filters to your photos, from classic black and white to vibrant color enhancements. You can also adjust the intensity of each filter to get the perfect look for your images.
Whether you're a professional photographer or just looking to add some flair to your social media posts, our ReactJS Photo Filter project is the perfect tool for you. Try it out now and take your photos to the next level!
Note: Some of the project demos might not work due to reasons such as lack of maintenance, outdated technology, or use of deprecated APIs.
Note: All the projects are not mine. Some of them are just for learning purposes and some of them I have refaranced from other developers from YouTube or other platforms.