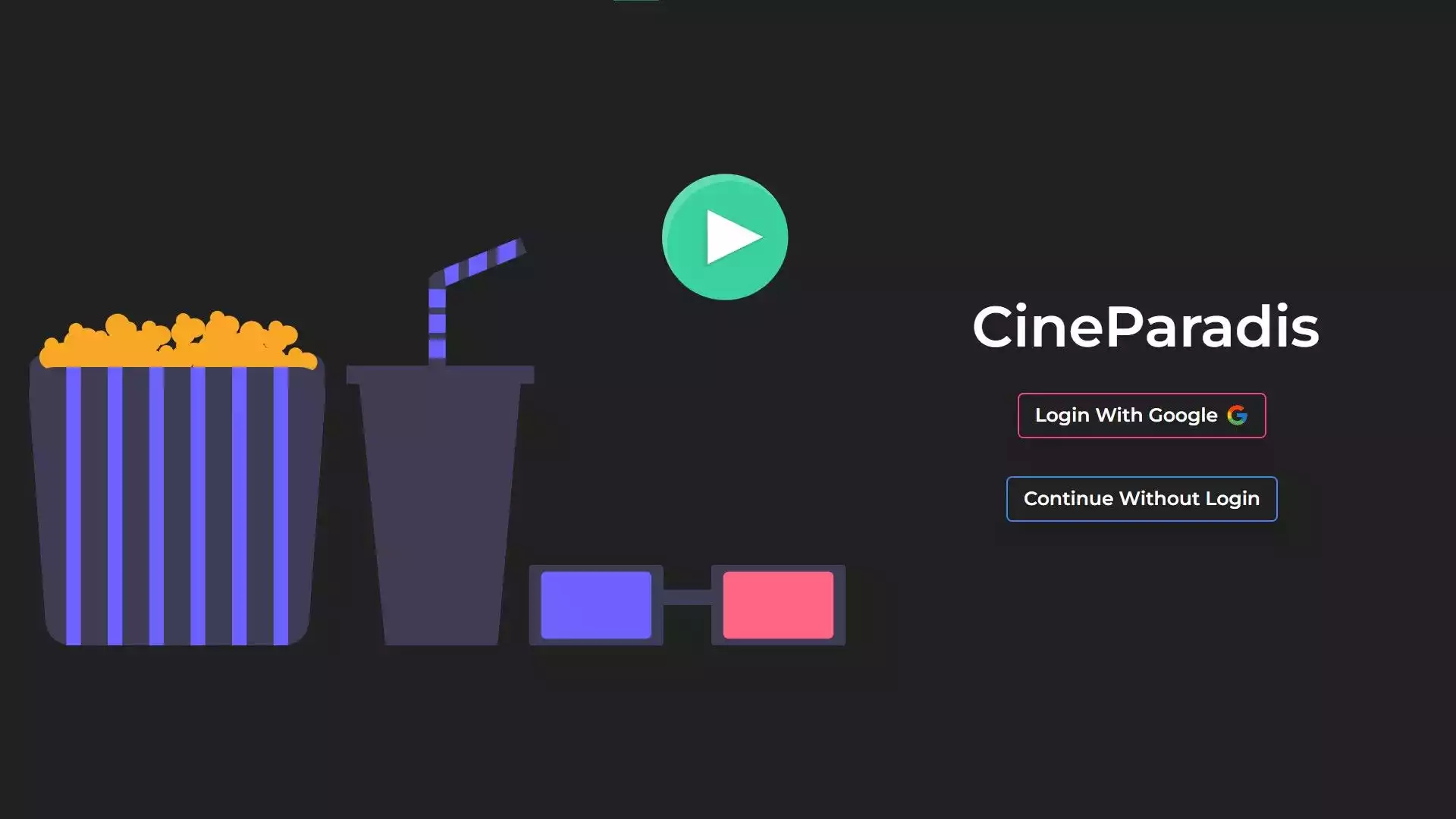 CineParadis is an innovative web application that offers a vast database of trivial information for movies and web shows. With its intuitive user interface and advanced search capabilities, users can easily find the latest information on their favorite films and TV series.
The website is built with React JS and Firebase, which ensures fast loading times and seamless user experiences. Whether you're a film buff or a casual viewer, CineParadis has everything you need to satisfy your curiosity about the movies and web shows you love. Want to know the box office performance of a particular movie? Or maybe you're interested in the awards won by a particular actor or director? CineParadis has got you covered with a comprehensive collection of information that is regularly updated. So why wait? Visit CineParadis today and dive into the exciting world of movies and web shows!
Snapshots of CineParadis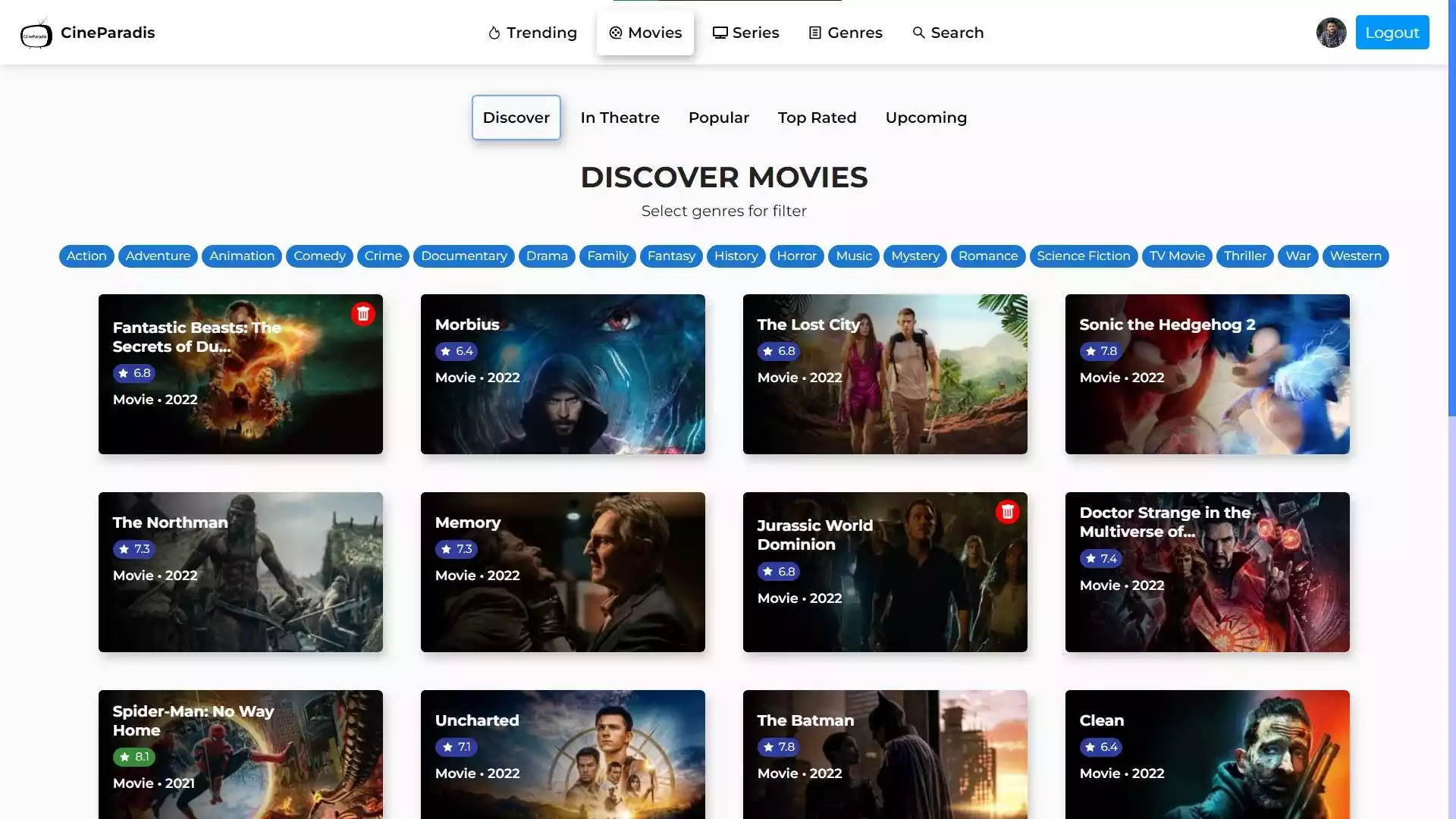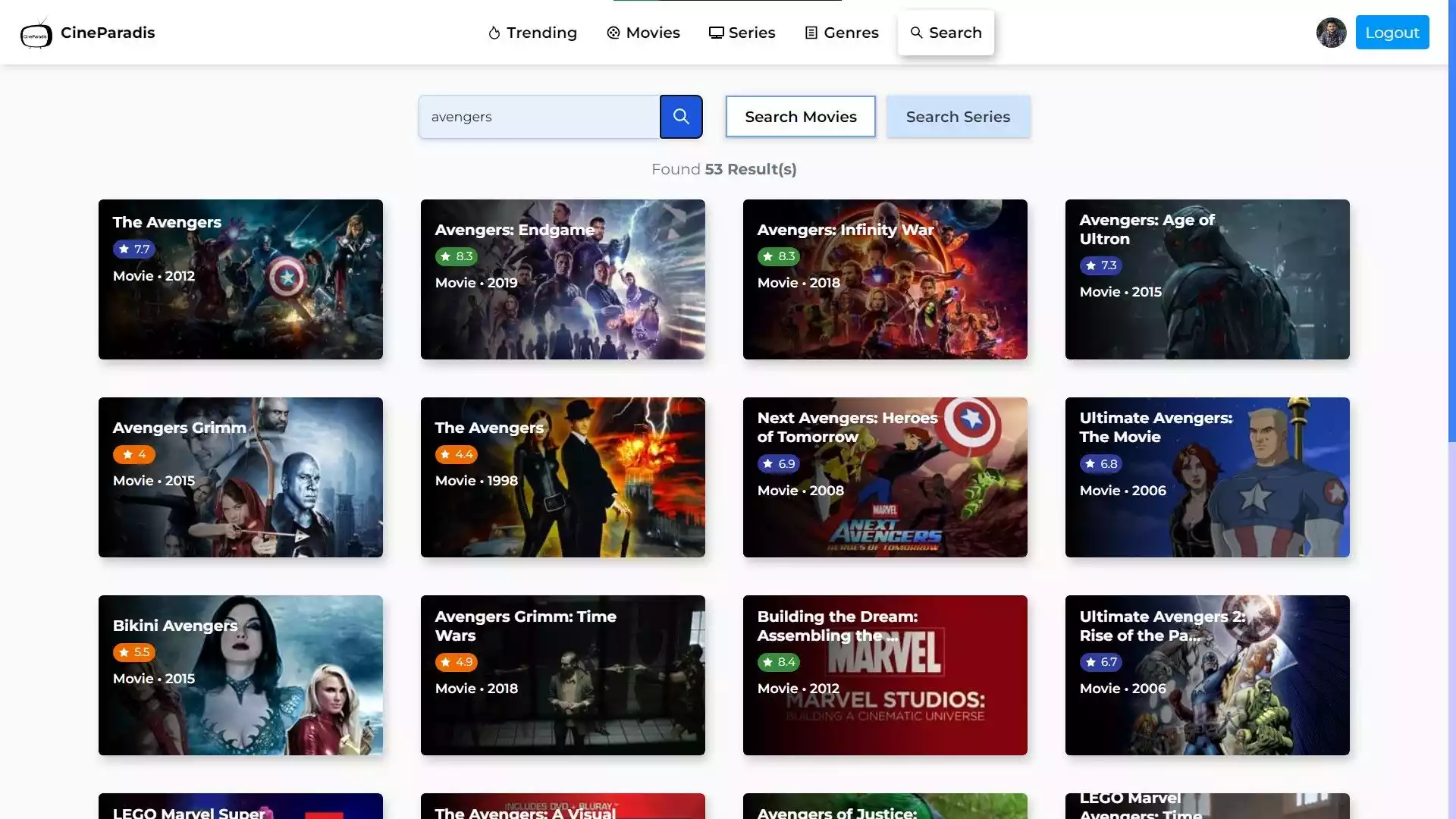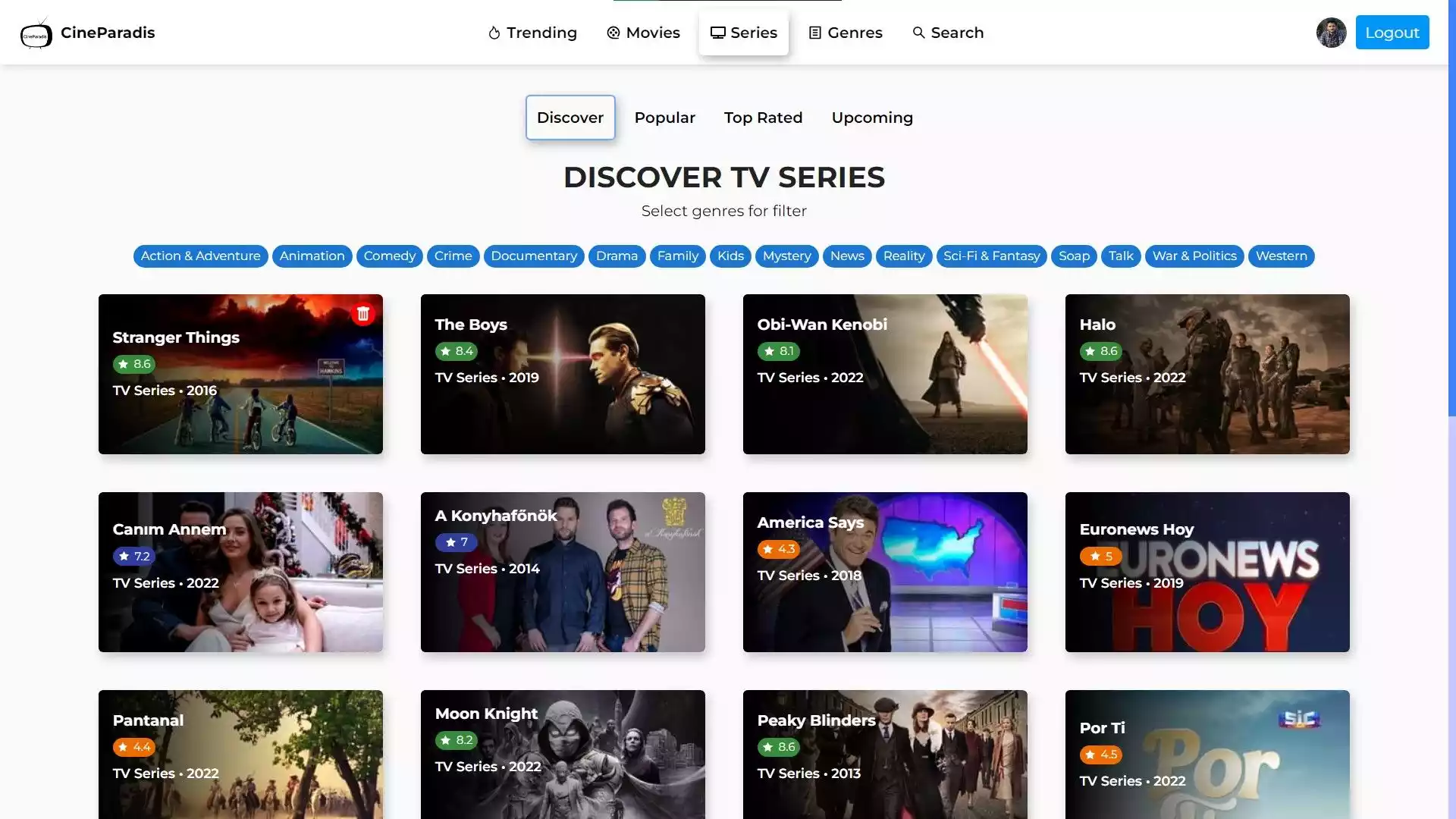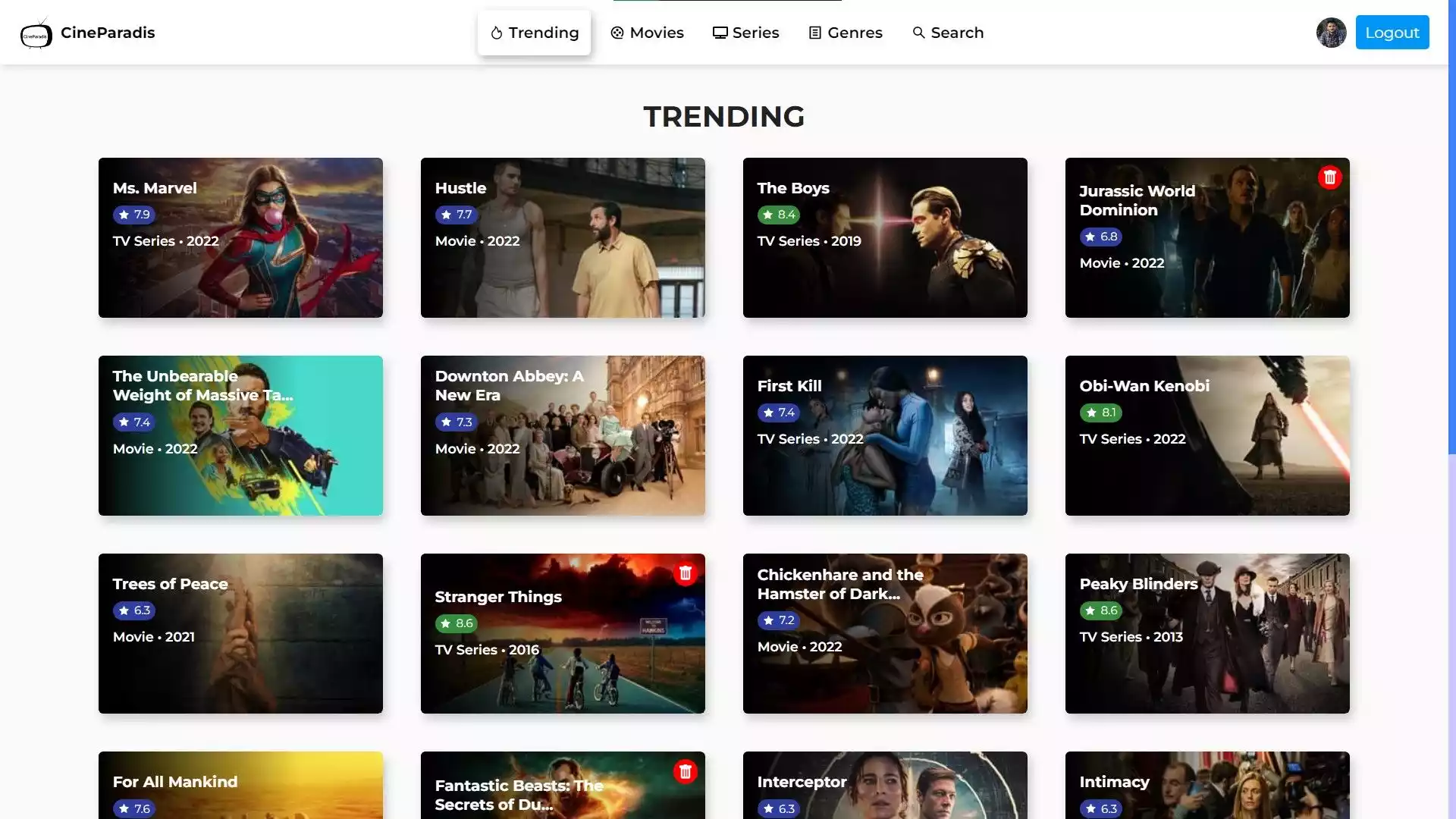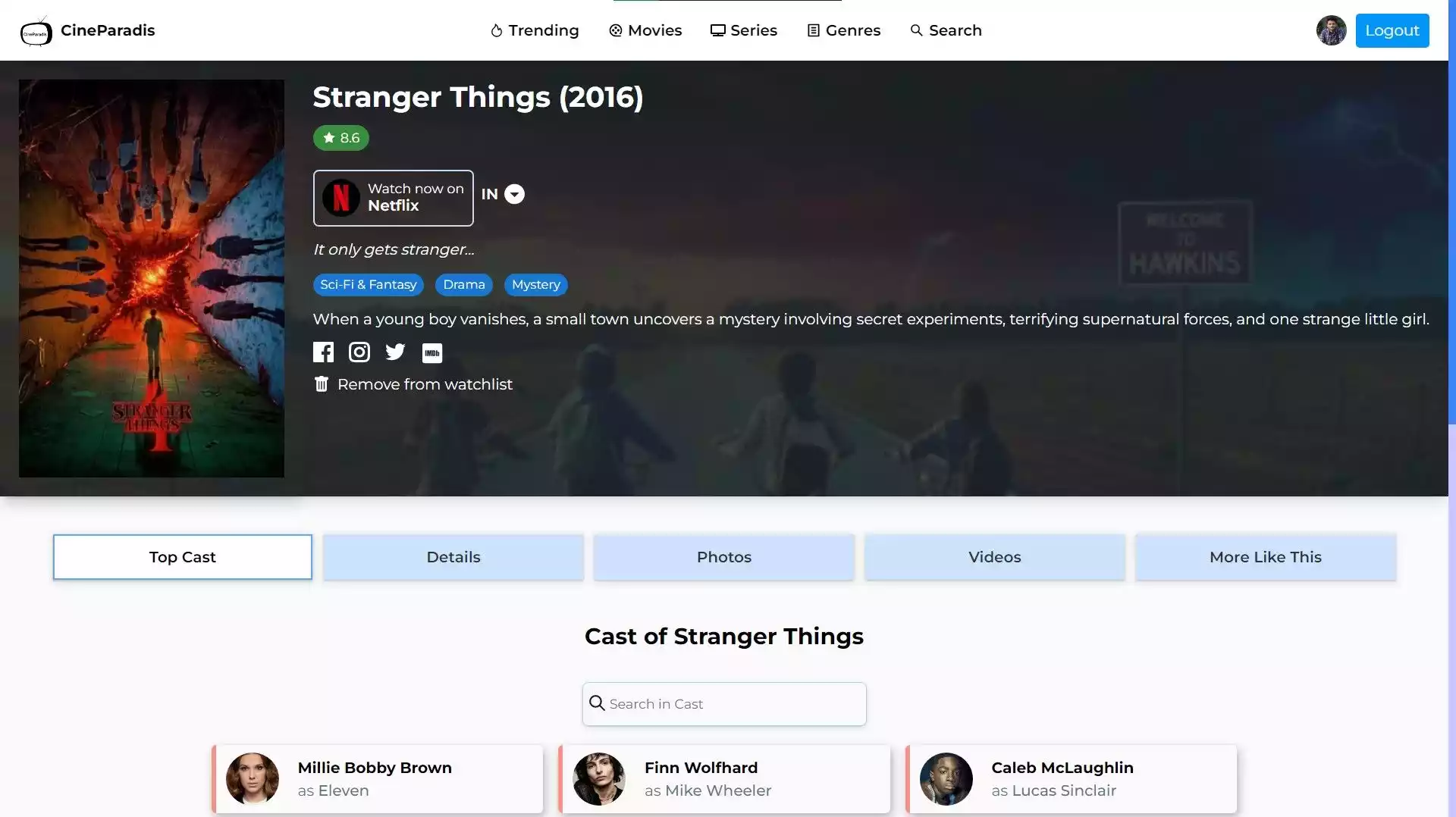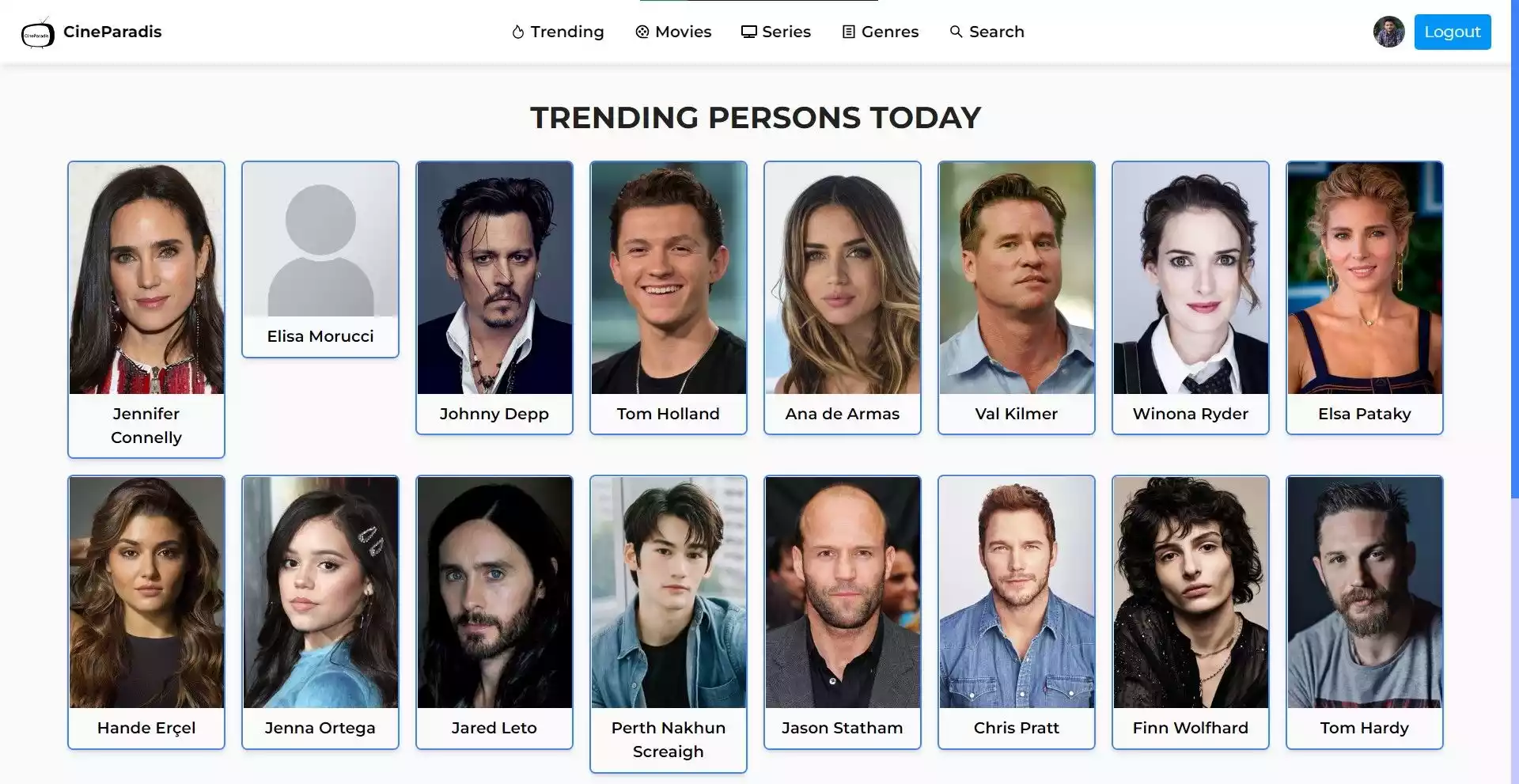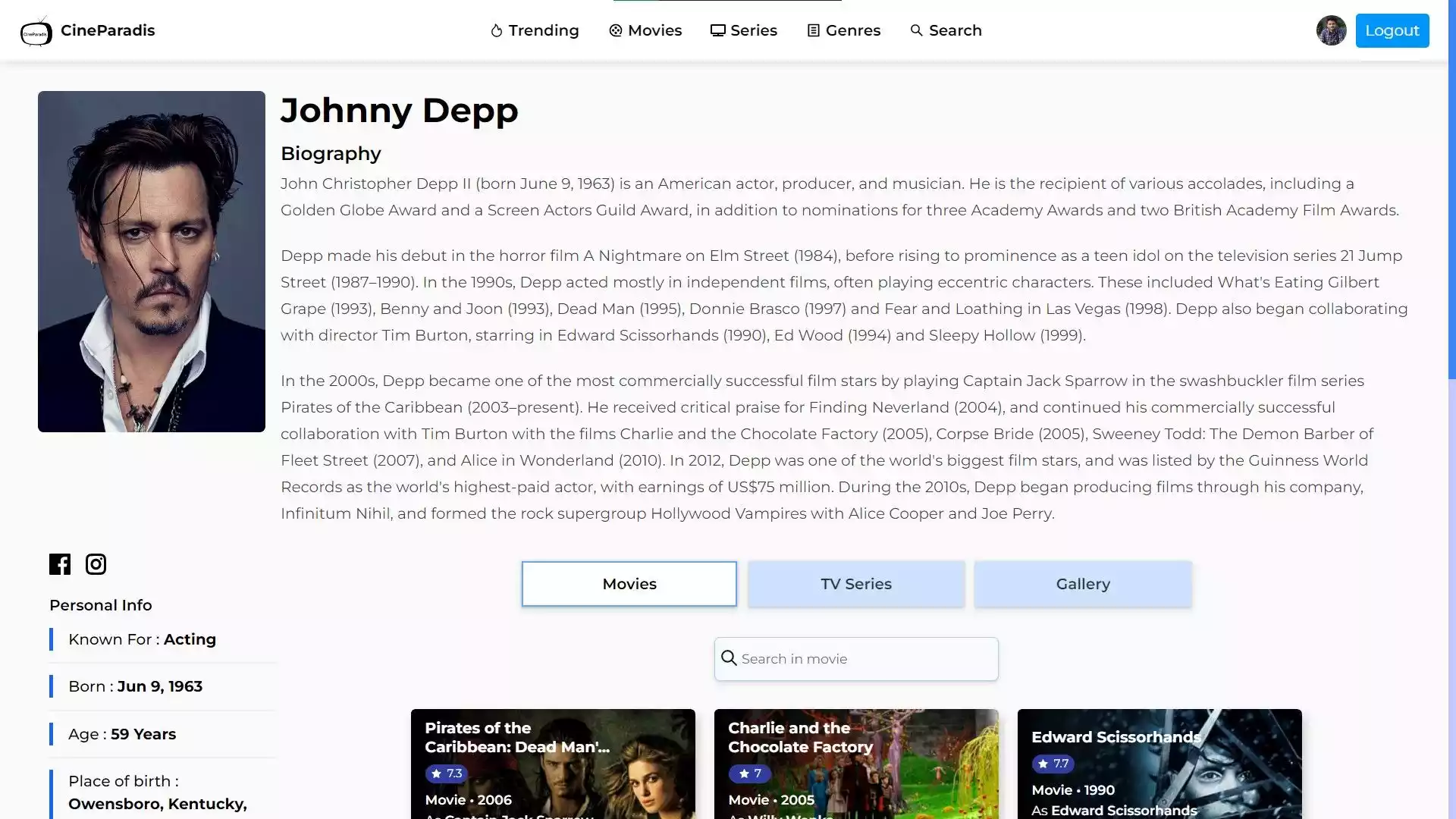 Note: Some of the project demos might not work due to reasons such as lack of maintenance, outdated technology, or use of deprecated APIs.
Note: All the projects are not mine. Some of them are just for learning purposes and some of them I have refaranced from other developers from YouTube or other platforms.