Stranger Things API | Explore the World of Hawkins with Our API
Do you want to dive deeper into the world of Stranger Things? Our API allows you to explore all the characters, locations, and events that have occurred throughout the series. You can access detailed information on everything from the Upside Down to the Mind Flayer. Plus, our API is easy to use and integrates seamlessly with your applications. Whether you're a fan of the show or a developer looking to build something unique, our Stranger Things API has everything you need. So why wait? Start exploring Hawkins today!
Snapshots of Stranger Things API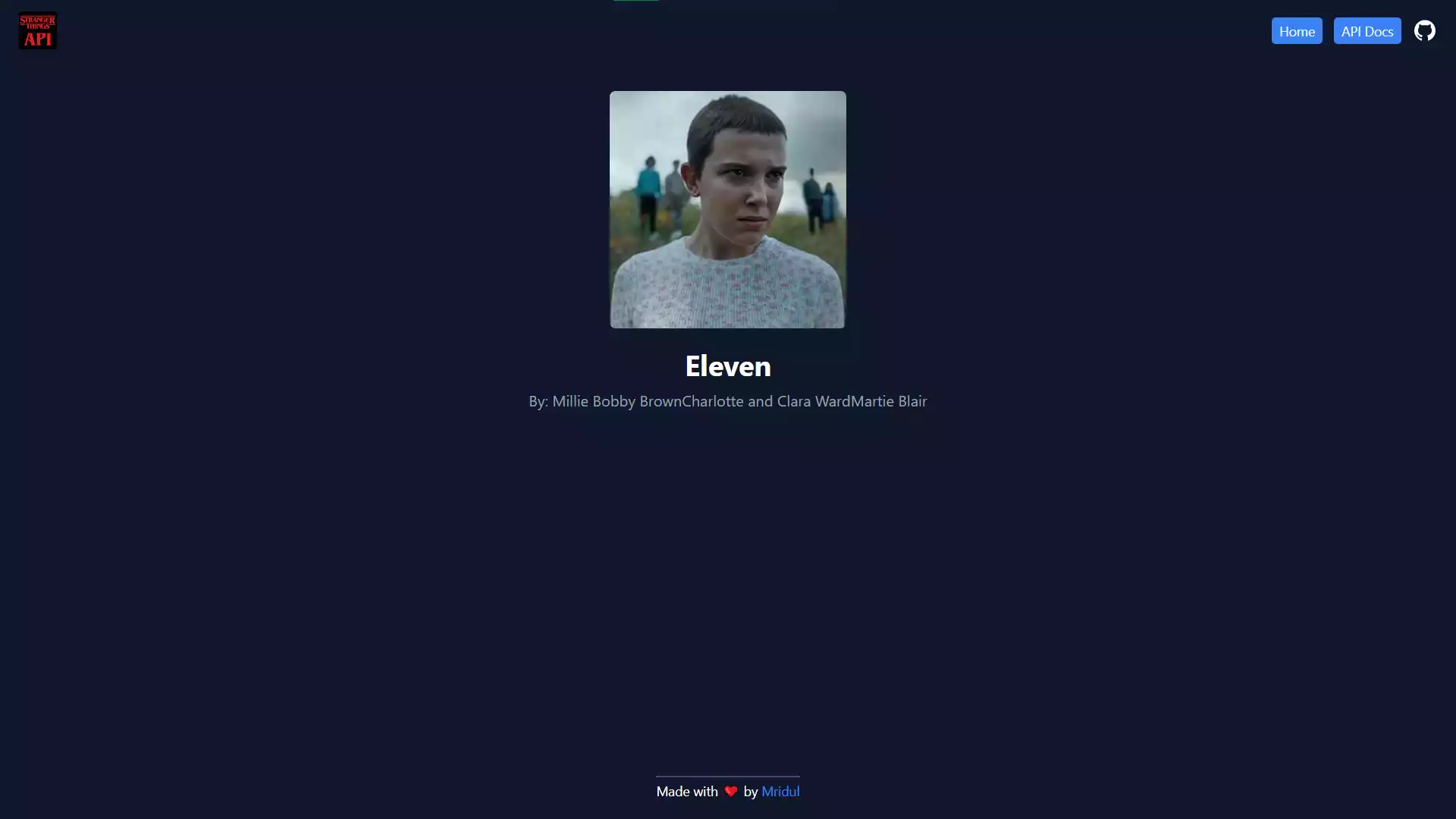 Note: Some of the project demos might not work due to reasons such as lack of maintenance, outdated technology, or use of deprecated APIs.
Note: All the projects are not mine. Some of them are just for learning purposes and some of them I have refaranced from other developers from YouTube or other platforms.