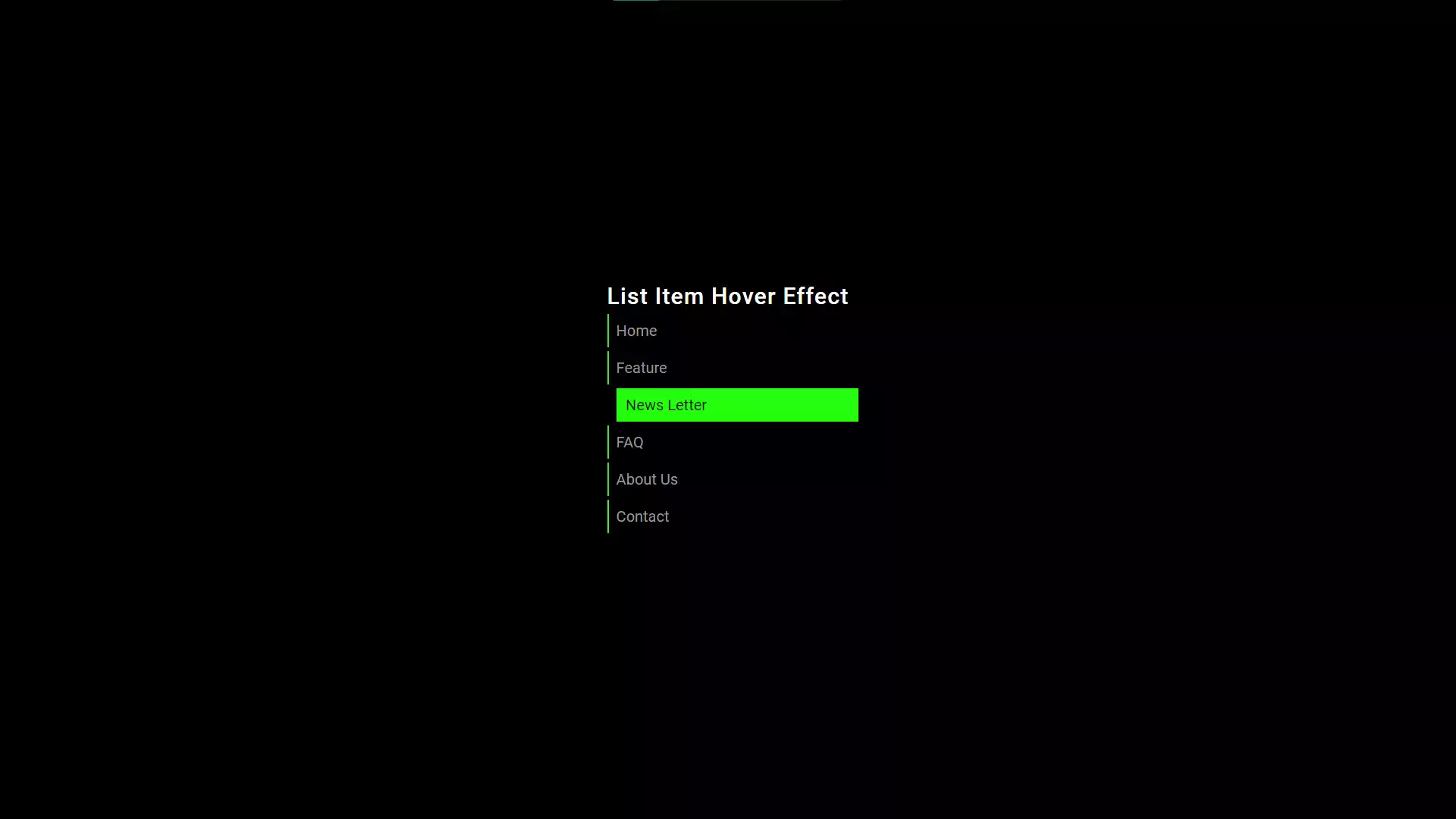 List Item Hover Effect with HTML and CSS
In this project, we'll dive into the world of web design and interactivity by creating stunning list item hover effects using HTML and CSS. Whether you're a beginner or an experienced developer, our comprehensive tutorials will guide you through every step, ensuring you grasp the concept and execution with ease.
Note: Some of the project demos might not work due to reasons such as lack of maintenance, outdated technology, or use of deprecated APIs.
Note: All the projects are not mine. Some of them are just for learning purposes and some of them I have refaranced from other developers from YouTube or other platforms.